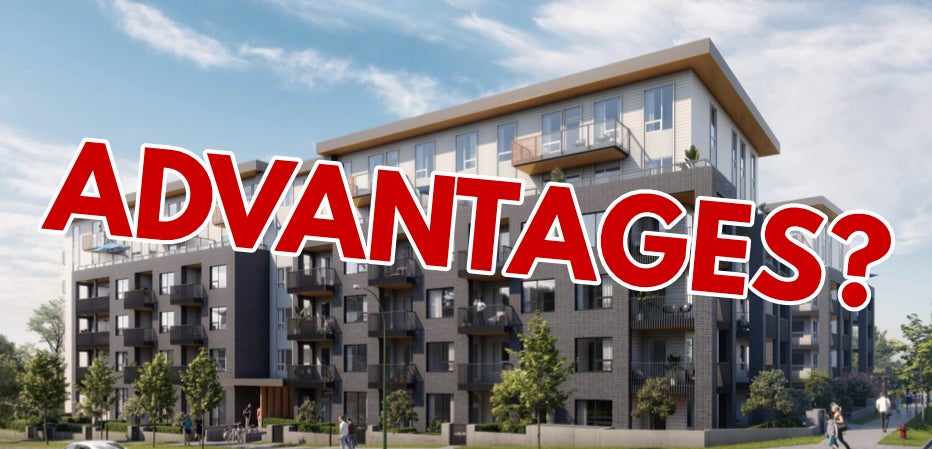 Presale properties offer many benefits for investors. Some of the attractive features of the presale market include:
Popular with Tenants: Newer buildings are often popular with tenants due to their modern design, new fixtures and appliances, and amenities like swimming pools, workout centers, and concierge service.
Higher Rent: Tenants are often willing to pay a premium to rent a recently constructed suite due to the benefits listed above.
Warranty Protection: All presale construction in British Columbia is covered by a 2-5-10 year home warranty insurance, which begins upon completion and usually ensures low costs and hassle for the duration of the warranty.
Low Cost of Ownership: New condos built by reputable developers often don't require costly repairs or maintenance for a significant period after completion.
Low Hassle Investing: Presale properties follow real estate market trends, but as an investor, you don't have to worry about tenants, property taxes, or monthly maintenance fees.
Leverage: You can often secure the purchase of a presale property with just a deposit of 5-10%. If the property increases in value before completion, you may see a significant return on your initial investment. For example, you can make a 10% deposit on a $300,000 condo with a planned completion date in 5 years and then sell the assignment of contract for a profit if the property increases in value. Additionally, if you hold on to the property and it maintains its value until the completion date, you may be able to avoid costly mortgage insurance premiums by having more than 20% equity in the property.
Are you interested in purchasing a Presale property? Get in touch with The Gomes Group:
pgomes@stonehausrealty.ca